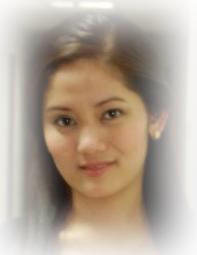 Dominating Visayas and Mindanao are the artistic Cebuanos, also called Sugbuanons or Sugbuhanons. They currently live in Cebu, Negros Occidental, Negros Oriental, Bohol, Leyte, Southern Leyte, areas of Mindanao, and are part of several small communities nationwide. The Queen City of the South, Cebu City, is their cultural capital; consequently, Cebuano, or generally referred to as Bisaya, is their lingua franca.
Placing huge importance on the arts, Cebuanos are proud of their various art forms that include sculpting, painting, drawing, singing, dancing, and writing. Many famous Filipino artists come from Cebu, which makes sense when one considers that art is the cornerstone of Cebuano culture. They are also famous for producing guitars, baskets, hats, and mats of all types.
As for their livelihood, fishing was their main source of income during pre-modern times.
Spanish Influence on Cebuano Language
The Cebuano group is the second most widespread Filipino ethnolinguistic group after the Tagalogs. With approximately 21,000,000 speakers, Cebuano is the most widely spoken Bisayan language.
The term Cebuano is derived from the Latinate calque, "Cebu" plus "-ano." Though most native speakers refer to Cebuano as Bisaya, it should be noted that many Bisayan languages are not interchangeable and are not mutually intelligible. Thus, Cebuano on its own is regarded as the language spoken in the province of Cebu and by the people who speak and understand it completely.
Cebuano was first documented in a list of vocabulary compiled by Italian explorer Antonio Pigafetta. Pigafetta was part of Ferdinand Magellan's 1521 expedition in the country and was tasked to document Magellan's voyage. Furthermore, during the 18th century, Spanish missionaries would write using Cebuano. This, coupled with the fact that the Spanish occupation lasted for 300 years, resulted in many Cebuano words having Spanish origins.
There was a pre-Spanish script for Cebuano that has been documented previously but was found to have been infrequently used. This Visayan script was called kudlit-kabadlit by the natives, but the colonists started calling it Tagalog letters even if they were in Bisaya. Unfortunately, usage of this script died out by the 17th century.
Religion, Festivities, and Cuisines
Aside from their arts, Cebuanos are also known as highly Christianized people, given that Cebu City was the gateway for Catholicism to flourish in the country. Spanish culture also strongly influenced Cebuano culture, which is why the Cebuanos have a lot of festival celebrations dedicated to their patron saints. The most famous Cebuano festival is the Sinulog-Santo Niño Festival, held annually on the third Sunday of January in Cebu City. Sinulog is the most colorful festival in the city and is considered the center of Sto. Niño celebrations in the country.
The Sinulog is held in honor of the Señor Santo Niño de Cebu or The Holy Child Jesus, whose image is permanently encased in glass in the Basilica Menor del Santo Niño de Cebu. This Sto. Niño is the most acclaimed patron saint in the city, as it was a gift from Ferdinand Magellan to Rajah Humabon, then the chief of Cebu, on the occasion of his Christian baptism.
As with most Filipinos, rice is the staple Cebuano food. Cebuanos are famous for their puso or hanging rice, which is rice wrapped in coconut leaves. Puso can usually be found hanging in local eateries, usually paired with fresh or dried fish, crabs, seashells, shrimps, and other seafood due to Cebu being an island province.
Another source of Cebuano pride is their lechon or Filipino-style roast pig. Culturally, lechon would usually be served as the highlight dish in parties and celebrations. Lechon Cebu is considered the tastiest, crispiest lechon by many Filipinos. Its distinct flavor and texture are achieved through choice ingredients and meticulous preparations.
Sources
Ethnic Groups Philippines. Cebuano
Ethnic Groups Philippines. Cebuano languages
Wikipedia. (2019, December 19). Ethnic groups in the Philippines
Wikipedia. (2021, October 27). Cebuano people
Prezi. Cebuano Culture
The Cebu Tourist. Culture and Lifestyle in Cebu
SETHLUI.COM. (2018, November 22). Top 10 Local Foods To Eat In Cebu, Philippines (& The Stalls To Try Them At)
Cebu – Filipino Food. Cebu
Wikipedia. (2019, December 9). Cebuano language