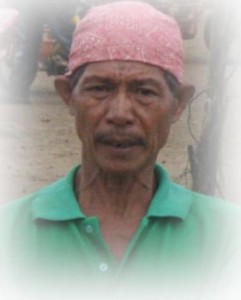 The earliest residents of Apayao Province (Cordillera Administrative Region) and one of the remaining tribes in Luzon, the Isneg are a small ethnoliguistic group inhabiting the wide mountains of the area. They are concentrated mainly in the municipalities of Kabugao, Conner, Luna, and Pudtol. Various names have been used to differentiate the Isneg. The Spaniards referred to them as los Apayaos (referring to the river along which they live) and los Mandayas (taken from the Isneg term meaning "upstream"). Isnag, the Isneg language, is spoken by around 300,000 people. They also speak Ilocano.
The Isneg settlements are mostly along the river, but they do farming up the hills at certain times of year. Their villages are small and houses, close together, for security and companionship. The traditional house sits on four large wooden posts and has colourful adornments. There are two important rituals that bind the Isneg. Say-am is a feast celebrated by an affluent Isneg family, usually accompanied by wining, eating, and dancing. In contrast, pildap is celebrated by the poorer members of the tribe when a family transfers to another place or when someone seeks healing.
Sources
Verora, L.P. Reaching the Igorots: Unreached Peoples '82. World Vision Philippines, 1982.
CAR Tourism Situationer. Department of Tourism. Accessed September 9, 2010.
National Commission for Culture and the Arts Apayao E-book, http://www.ncca.gov.ph/
Ethnologue Report for Philippines, http://www.ethnologue.com/
Tiongson, Nicanor G., ed. CCP Encyclopedia of Philippine Art: Peoples of the Philippines, Vol. I. Sentro ng Pangkultura ng Pilipinas Special Publications Office, 1994.
2000 Census of Population and Housing: Report No. 2 Vol. 1 Demographic and Housing Characteristics. National Statistics Office.