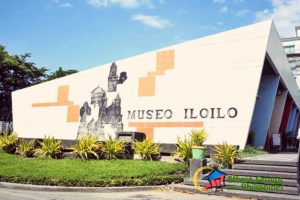 30 October 2018
MANILA, Philippines – Most travelers, especially first-timers who are interested to know more about the country they are traveling, usually visit a museum. They are valuable sources of education and are treasure troves of interesting pieces that reflect the cultural soul of a nation. When admission to the National Museum of the Philippines in Manila was made free in 2016, the museum has since experienced growing interest, especially among younger Filipinos. This also paved the way for more museums in the country to open their doors at no cost to people who are keen to understand more about Filipino heritage.
Museums are places for both education and entertainment that have been around for more than a century. People discover their roots and learn more about their cultures. Museums also inspire and encourage appreciation of old customs. Although museums in the Philippines were established more than a century ago, most of them were destroyed during the war years, obliterating a substantial amount of their priceless collections. Among the oldest museums in the country is the University of Santo Tomas Museum of Arts and Sciences founded in 1611 that featured animals, plants, and minerals having medical properties.
The Philippines has approximately 161 museums, 56 of which can be found in the National Capital Region. Luzon has a total of 58 museums, Visayas has 36, and Mindanao has 11. The first government museum, now known as the National Museum, was built in 1901 during the American occupation and was originally called the Insular Museum of Ethnology, Natural History, and Commerce. It was later destroyed in 1942 during the Japanese invasion, along with the priceless pieces found within its walls.
When the war ended, conservation of cultural heritage was established again. Different types of museums emerged, including university, government, private, corporate, military, and police museums. During the time of President Ferdinand Marcos, numerous cultural structures were built that are operational to this day, such as the Cultural Center of the Philippines in Pasay City. The art center includes a museum named Museo ng Kalinangang Pilipino that shows distinctive facets of Filipino culture, life, and beliefs.
Museums in the Philippines, though not as popular as the malls, have gained more visits in the last few years. Filipinos have a greater appreciation of their own arts and culture. The increasing number of tourists visiting the Philippines have also bolstered the popularity of museums. In addition, since traveling has become considerably more affordable thanks to low-cost airlines, people from neighboring towns and provinces are now able to discover and visit previously museums that were formerly considered far-flung.
With the intention to attract more visitors, especially younger Filipinos, the National Museum of the Philippines now provides free admission. Through its massive collections of documents and artifacts, the museum encourages visitors to completely understand and appreciate their history and culture. The newly opened National Museum of Natural History shows off picturesque galleries and features a scenic elevator that provides guests a 360-degree view of the interior.
For history buffs and art enthusiasts who want to explore museums in the country, here is a list of museums you can explore within the metro and in different regions of the Philippines. Take note that guided tours are available for some of them and that admission fees can vary.
Museums in the Philippines with Free Admission
National Museum of Fine Arts
Address: Padre Burgos Avenue, Ermita, Manila
Operating Hours: Tuesday to Sunday 10.00am to 5.00pm
Website: http://www.nationalmuseum.gov.ph/
Email: nationalmuseumph@yahoo.com
Facebook: https://www.facebook.com/nationalmuseumofthephilippines/
Entrance Fee: Free
National Museum of Anthropology
Address: Padre Burgos Ave., Ermita, Manila
Operating Hours: Tuesday to Sunday 10.00am to 5.00pm
Website: http://www.nationalmuseum.gov.ph/
Email: nationalmuseumph@yahoo.com
Facebook: https://www.facebook.com/nationalmuseumofthephilippines/
Entrance Fee: Free
Museo ni Jose Rizal – Fort Santiago
Address: Fort Santiago, Intarmuros, Manila 1002
Operating Hours: Tuesday to Sunday 9.00am to 6.00pm | Monday 1.00pm to 5.00pm
Contact: (02) 263-8821 | 09178519548 | Email: museonijoserizalfortsantiago@gmail.com
Facebook: https://www.facebook.com/MJRFS/
Admission Fee: Free
Presidential Museum and Library
Address: Malacañang, Manila
Operating Hours: Monday to Friday 9.00am to 3.00pm
Contact: (02) 784-4286
Website: www.malacanang.gov.ph
Facebook: https://www.facebook.com/malacanang/
Tours are scheduled upon request and must be filed 7 days prior
Entrance Fee: Free
The University of Sto. Tomas Museum of Arts and Sciences
Address: Paraninfo, Main Building, University of Santo Tomas, España Boulevard 1015
Operating Hours: Tuesday to Friday 8.30am to 4.30pm
Contact: (02) 781-1815
Website: http://ustmuseum.ust.edu.ph/
Facebook: https://www.facebook.com/pages/UST-Museum-of-Arts-and-Sciences/103107056395646
Entrance Fee: Free
Money Museum
Address: Bangko Sentral ng Pilipinas, A. Mabini St. cor. P. Ocampo St., Malate 1004
Operating Hours: Monday to Friday 9.00am to 12.00nn | 1.00pm to 4.00pm
Contact: (02) 708-7701
Website: http://www.bsp.gov.ph/about/facilities_money.asp
Facebook: https://www.facebook.com/pg/BangkoSentralngPilipinas/
Entrance Fee: Free
Gateway Gallery
Address: 5F Gateway Tower, Araneta Center, Quezon City 0810
Operating Hours: Monday to Sunday 10.00 AM to 7.00 PM
Contact: (02) 588-4092 | Email: gatewaygallery@aranetagroup.com
Website: https://www.aranetacenter.net/gateway-gallery/
Facebook: https://www.facebook.com/GatewayGalleryPH/
Entrance Fee: Free
Aguinaldo Shrine and Museum
Address: Gen. Tirona St., Kawit, Cavite 4104
Operating Hours: Tuesday to Sunday 8.00am to 4.00pm
Contact: (046) 484-7643 | Email: museoniemilioaguinaldo@gmail.com | @museoniemilioaguinaldo
Facebook: https://www.facebook.com/AguinaldoShrine/
Entrance Fee: Free
Museo ni Jose Rizal – Calamba
JP Rizal Street, Corner, F. Mercado Street, Calamba, Laguna 4027
Operating Hours: Tuesday to Sunday 8.00am to 4.00pm
Contact: (049) 834-1599 | Email: museonijoserizalcalamba@gmail.com
Website: http://nhcp.gov.ph
Facebook: https://www.facebook.com/museonijoserizalcalamba/
Admission Fee: Free
Museo Dabawenyo
Address: Andres Bonifacio Rotunda, Poblacion District, Davao City, Davao del Sur
Operating Hours: Monday to Saturday, 9.00am to 5.00pm
Contact: (82) 222-6011
Website: www.davaocity.gov.ph/museo/default.dspx
Facebook: https://www.facebook.com/museodabawenyo/
Admission Fee: Free
National Museum – Zamboanga
Address: N.S. Valderosa Street, Fort Pilar, Zamboanga City 7000
Operating Hours: Monday to Saturday, 8.00am to 5.00pm
Contact: (62) 991-6029
Admission Fee: Free
Butuan National Museum
Address: Brgy. Doongan, Jose Rosales Avenue, Butuan City 8600
Operating Hours: Tuesday to Sunday 9.00 am to 4.00 pm
Contact: (85) 342-5328 | Email: nm_asbmd@yahoo.com
Facebook: https://www.facebook.com/pages/category/Museum/Butuan-National-Museum-305009533585911/
Admission Fee: Free
Rizal Shrine, Dapitan City
Address: Dapitan City, Zamboanga del Norte 7101
Operating Hours: Tuesday to Sunday 8.00am to 4.00pm
Contact: (63.2) 0948-8717715 | (63.2) 91765 64168
Email: museonijoserizaldapitan@gmail.com | @museonijoserizaldapitan
Facebook: https://www.facebook.com/people/Mnjr-Dapitan/100012522858492
Admission Fee: Free
City Museum of Cagayan de Oro
Address: Fernandez St, Cagayan de Oro
Operating Hours: Monday to Friday, 9.30am to 5.00pm AM–5PM
Email: cdeo_museum@yahoo.com
Facebook: https://www.facebook.com/Cagayan-de-Oro-City-Museum-228302823878839/
Admission Fee: Free
Balangay Shrine Museum
Address: 6th St, Butuan City, Agusan Del Norte
Operating Hours: Monday to Saturday 8.30a to 4.30pm
Contact: (85) 816-2716
Facebook: https://www.facebook.com/pages/Balangay-Shrine-Museum/194393761075331
Admission Fee: Free
Metro Manila and Luzon Museums with Admission Fee
Armed Forces of the Philippines Museum
Address: Bulwagang Heneral Arturo T Enrile, Kampo General Emilio Aguinaldo, Quezon City
Operating Hours: Monday to Friday 9.00 AM to 5.00 PM (Saturday by appointment)
Contact: (02) 912-7664 | Email: afpmuseum@gmail.com
Facebook: https://www.facebook.com/AFP-Museum-191933287536900/
Entrance Fees: Adult P25, Student P20, Military dependent P10, Free of charge for Active and Retired Military
Jorge B. Vargas Museum
Address: Roxas Avenue, UP Campus Diliman, Quezon City
Operating Hours: Tuesday to Saturday 9.00am to 5.00pm
Contact: (02) 928-1927 | Email: vargasmuseum@gmail.com
Website: https://vargasmuseum.wordpress.com/
Facebook: https://www.facebook.com/vargasmuseum.upd/
Admission Fees: UP students, alumni, faculty and employees P20, General public P30
CCP Museo ng Kalinangang Pilipino
Address: CCP Complex, Roxas Boulevard, Barangay 1, Pasay
Operating Hours: Tuesday to Sunday, 10.00 am to 6.00pm
Contact: (02) 832-1125
Website: www.culturalcenter.gov.ph
Facebook: https://www.facebook.com/culturalcenterofthephilippines/
Admission Fees: Adult P40, Student / children P30
Ateneo Art Gallery
Address: Arts Wing, Areté, Ateneo de Manila University, Katipunan Avenue, Loyola Heights, Quezon City
Operating Hours: Tuesday to Saturday 9.00am to 7.00pm | Sunday 9.00am to 6.00pm
Contact: (02) 426-6488 | Email: aag@ateneo.edu
Website: http://www.ateneo.edu/ateneo-art-gallery
Facebook: https://www.facebook.com/ateneoartgallery/
Admission Fees: Free for Ateneo students, faculty, staff and individual visitors, Tour groups larger than 20 people P30
The Museum at De La Salle University
Address: 2nd Level of the Don Enrique T. Yuchengco Hall in De La Salle University
Operating Hours: Monday to Friday 8.00am to 6.00pm | Saturday 9.00am to 12.00nn
Contact: (02) 524-4611
Website: www.themuseum.dlsu.edu.ph
Facebook: https://www.facebook.com/DLSU.Manila.100/
Admission Fees: Non-DLSU Filipino students & individuals P25, Foreigners P50
Philippine Air Force Aerospace Museum
Address: Andrew Avenue, corner Sales Street, Villamor Air Base, Pasay 1309 (near NAIA Terminal 3)
Operating Hours: Monday to Saturday 8.00am to 5.00pm
Contact: (63.2) 0926-6315283 | Email: paf_museum@hotmail.com
Facebook: https://en-gb.facebook.com/Philippine-Air-Force-Aerospace-Museum-656026061162241/
Admission Fee: Adult P20
Bamboo Organ Museum
Address: St. Joseph Parish, P.Diego Cera Avenue, Brgy. Daniel Fajardo, Las Pinas City
Operating Hours: Tuesdays to Sundays, 8.00am to 12.00nn, 2.00pm to 6.00pm
Contact: (02) 825-7190 | (02) 820-0795
Website: http://www.bambooorgan.org/
Facebook: https://www.facebook.com/pg/Bamboo.Organ/
Admission Fee: P50
Quezon City Experience or QCX
Address: Quezon Memorial Circle, Elliptical Road, Quezon City 1100
Operating Hours: Tuesday to Saturday 9.00am to 5.00pm
Contact: (02) 692-3332 | Email: qcx.marketing@gmail.com
Facebook: https://www.facebook.com/QuezonCityeXperience/
Admission Fee: P100
Museo Pambata
Address: Roxas Boulevard cor. South Drive, Manila
Contact: (02) 523-1797/98 or (02) 536-0595
Operating Hours: Tuesday to Saturday 8.00am to 5.00pm | Sunday 1.00pm to 5.00pm
Website: https://www.museopambata.org/
Facebook: https://www.facebook.com/museopambata
Admission Fees: Children / adult P150, Free for Manila residents with valid IDs on Tuesdays and 50% off on other days, 20% discount Senior citizen and persons with disabilities
Ayala Museum
Address: Avenue corner De La Rosa Street, Greenbelt Park, Makati, Makati, Metro Manila
Contact: (02) 812-1191 | Email: hello@ayalamuseum.org
Operating Hours: Tuesday to Sunday 9.00am to 6.00pm (Ground-Fourth Floor Galleries)| ArtistSpace – Monday to Sunday 10.00am to 7.00pm
Website: www.ayalamuseum.org/
Facebook: https://www.facebook.com/ayalamuseum/
Admission Fees: P100 – P425
Metropolitan Museum of Manila
Address: Bangko Sentral ng Pilipinas Complex, Roxas Boulevard, Manila 1302
Operating Hours: Monday to Saturday 10.00am to 5.30pm
Contact: (02) 708-7829 | Email: info@metmuseum.ph
Website: www.metmuseum.ph
Facebook: https://www.facebook.com/metmanila/
Admission Fees: Adult & student P100, Senior citizen / persons with disabilities P80
Bahay Tsinoy
Address: 32 Anda corner Cabildo Streets, Intramuros, Manila
Operating Hours: Tuesday to Sunday, 1.00pm to 5.00pm
Contact: (02) 527-6083 | Email: info@bahaytsinoy.org
Website: www.bahaytsinoy.org
Facebook: https://www.facebook.com/bahaytsinoy/
Admission Fees: Adults P100, Children / Students P60
Philippine Science Centrum
Address: E-com Building, Riverbanks Center, Marikina City
Operating Hours: Monday to Saturday 8:00am to 5:00pm
Contact: (02) 942-5136 | Mobile: 0917-526-6356
Website: www.science-centrum.ph/
Facebook: https://www.facebook.com/philippinesciencecentrum
Admission Fees: Adult / student / Private school P120, Public schools 95, Free for teachers and children below 2 years old
Palawan Special Battalion WW2 Memorial Museum
Address: Rizal Avenue, Barangay San Miguel, Puerto Princesa, Palawan
Operating Hours: Tuesday to Sunday 8.00am to 5.00pm
Contact: (63.2) 0917-5454052 | Email: palww2museum@yahoo.com
Facebook: https://www.facebook.com/Palawan-Special-Battalion-WW-II-Memorial-Museum-246665682055327/
Admission Fees: General admission P30, Free for children below 10 years old
Ganduyan Museum
Address: Dantay – Sagada Rd, Sagada, Mountain Province
Operating Hours: Thursday to Sunday, 1.00pm to7.00pm | closed on Monday to Wednesday
Contact: (63.2) 0916-1618273
Facebook: https://www.facebook.com/pages/Ganduyan-Museum/1615254991867585
Admission Fee: Adult P40
Museo Kordilyera – Baguio
Address: UP Drive, Governor Pack Road, Baguio City 2600
Operating Hours: Tuesday to Sunday, 9.00am to 5.00pm
Facebook: https://www.facebook.com/upbmuseokordilyera/
Email: museokordilyera.upbaguio@up.edu.ph
Admission Fees: Free admission for UP students, faculty and admin staff, Non-UP student with valid ID P30, Adults P60, 20% discount for Senior citizens with valid ID and PWDs
Museuo de Baler
Address: Quezon & T. Molina Street, Baler, Aurora 3200
Operating Hours: Monday to Sunday 8.00am to 5.00pm
Contact: (63.2) 0921-1234567
Admission Fee: P30
Bataan World War II Museum
Address: J.P. Rizal Street, Balanga Elementary school, Balanga City
Operating Hours: Monday to Saturday from 9.00am to 4.00pm
Facebok: https://www.facebook.com/Bataan-World-War-II-Museum-269513549889414/
Admission Fee: P50
Museo Ilocos Norte
Gen. Luna corner Llanes Streets, Laoag City, Ilocos Norte 2900
Operating Hours: Monday to Saturday 9.00am to 5.00pm | Sunday 10.00am to 5.00pm
Contact: (077) 770-3836
Website: http://museoilocosnorte.com/
Facebook: https://www.facebook.com/MuseoIlocosNorte/
Admission Fee: P20
Galleria Taal
Address: 60 Agoncillo Street, Taal, Batangas 4208
Operating Hours: Tuesday to Sunday 8:00am to 8.00pm
Contact: (63.2) 0906-7632449
Email: mannyinumerable@yahoo.com
Facebook: https://www.facebook.com/galleriataal/
Admission Fee: P100
Marcos Museum & Mausoleum
Address: 10-N Lacub, Marcos Ave., Batac, Ilocos Norte
Operating Hours: Monday to Sunday, 9.00 am to 12.00nn |
1.00pm to 4.00pm (closed every first Tuesday of the month)
Facebook: https://www.facebook.com/FerdinandEdralinMarcosPresidentialCenter/
Admission Fees: Adults P50, Students / senior citizens with ID P30, Children aged 10 and below P10
Marikina City Footwear Museum
Address: J. P. Rizal St, Marikina City 1801
Operating Hours: Monday-Sunday, 8AM–5PM
Contact: (62.2) 0916-1916923
Facebook: The Shoe Museum Marikina, https://www.facebook.com/The-Shoe-Museum-Marikina-1533932320262352/
Admission Fee: P50
Museo Ning Angeles
Address: Heritage District, Santo Rosario St, Angeles, 2009 Pampanga
Operating Hours: Monday to Friday 8.00am to 5.00pm
Contact: (045) 887-4703
Facebook: https://www.facebook.com/museo.angeles
Admission Fee: P20
Book Museum cum Ethnology Center
Address: 127, SE Dao, Marikina, 1810 Metro Manila
Operating Hours: Tuesday to Sunday, 9.00am to 5.00pm
Contact: (02) 570-4449 | Email: adb.bookmuseum@yahoo.com
Facebook: https://www.facebook.com/BookMuseum/
Admission Fee: P100
UPLB Museum of Natural History
Address: College of Forestry and Natural Resources Campus, UP Los Baños, Laguna
Operating Hours: Monday to Friday, 8.00am to 5.00pm
Contact: (049) 536-3669
Website: https://mnh.uplb.edu.ph/
Facebook; https://www.facebook.com/UPLBMuseum/
Museo de Catanduanes
Address: Old Capitol Building, Sta Elena, Virac, Catanduanes 4800
Operating Hours:
Contact: (63.2) 09475130578
Facebook Page: www.facebook.com/catanduanestourismpromotions
Admission Fee: P20
Baguio Museum
Address: Dot-PTA Complex, Governor Pack Road, Baguio 2600
Operating Hours: Tuesday to Sunday, 9.00am to 5.00pm
Contact: (063) 444-7451
Admission fee: P40
Cagayan Museum and Historical Research Center
Address: Expo Building, National Highway, Provincial Capitol Compound, Tuguegarao City, Cagayan
Operating Hours: Monday to Friday 8.30am to 4.30pm
Contact: (078) 846-7337
Ifugao Museum
Address: Kiangan, Ifugao Cordillera
Operating Hours: Monday to Friday 9.00am to 4.00pm
Contact: (74) 527-4192 | Email: nm_asbmd@yahoo.com
Facebook: https://www.facebook.com/pages/Ifugao-Museum-Kiangan-Ifugao/1189288301083505
Banaue Museum
Address: Banaue View Inn, Banaue, Ifugao 3601
Operating Hours: Monday to Sunday 7.00am to 4.00pm
Admission Fee: P50
Visayas Museums with Admission Fee
Balay Negrense Museum
Address: Barangay III, Cinco De Noviembre Street, Silay City, Negros Occidental 6116
Opening Hours: Tuesday to Sunday 10.00am to 5.30pm
Contact: (34) 7147676
Website: http://www.balaynegrense.com
Facebook: https://www.facebook.com/pages/category/Local-Business/Balay-Negrense-museum-762756207448740/
Admission Fee: P40
Museo Sugbo (Cebu Provincial Museum)
Address: 731 M.J. Cuenco Ave, Cebu City, 6000
Operating Hours: Monday to Saturday 9.00am to 5.30pm
Contact: (032) 239 5626
Facebook: https://www.facebook.com/angmuseosugbo
Admission Fees: Local tourist P30, Foreigner tourist P75, Filipino student / Senior citizen P10, Foreign student P50
Casa Gorordo
Address: 35 Eduardo Aboitiz St, Cebu City, 6000
Operating Hours: Tuesday to Sunday 10.00am to 6.00pm
Contact: (032) 411-1767 | Email: casagorordomuseum@rafi.org.ph
Website: http://casagorordomuseum.org
Facebook: https://www.facebook.com/casagorordomuseum/
Admission Fees: Local / International visitor P120, Senior citizens, High school, College students P96, Children 12 years old & below P80
Museo Iloilo
Address: Iloilo City Hall (Ground Floor), Bonifacio Drive in Iloilo City Proper
Operating Hours: Monday to Saturday 9.00am to 5.00pm | Sunday 10.00am to 6.00pm
Contact: (33) 337-29-86 | Email: museo_iloilo.official@rocketman.com
Facebook: https://www.facebook.com/officialmuseoiloilo/
Admission Fees: Student P15, Adult P50
Baclayon Church Museum
Address: Baclayon, Bohol
Operating Hours: Monday to Sunday 10.00am to 4.00pm
Contact: (038) 540-9176
Facebook: https://www.facebook.com/pg/Baclayon-Church-109862975713313/
Admission Fee: P50
Santo Niño Shrine and Heritage Museum
Address: Real St, Downtown, Tacloban City, Leyte
Operating Hours: Monday to Sunday, 8.00am to 4.00pm
Contact: (53) 321-9775, 401-8172, 725-6958
Admission Fee: Admission for 3 people inclusive of camera fee P230
Camina Balay nga Bato
Address: 20 Osmeña St., Arevalo, Iloilo City
Operating Hours: Monday to Sunday 8.00am to 9.00pm
Contact: (33)336-3858, 336-5075
Admission Fee: P150
Bohol National Museum
Address: Tagbilaran North Road,Tagbilaran City
Operating Hours: Monday to Sunday 8.00am to 5.00pm
Contact: (38) 501-0488 | Email: boholareamuseum@yahoo.com
Facebook: https://www.facebook.com/pages/category/Museum/National-Museum-Bohol-629799217211588/
Admission Fees: Adult P10, Children P5
Negros Museum
Address: Old Agricultural Building, Gatuslao Street, Bacolod City, Negros Occidental 6100
Operating Hours: Monday to Saturday 9.00am to 6.00pm
Contact: (34) 433-4764, 708-5080 | Email: negros_museum96@yahoo.com
Website: negrosmuseum.blogspot.com
Facebook: https://www.facebook.com/TheNegrosMuseum/
Admission Fees: Genera admission P100, Senior Citizen P80, Student / Children P70
Silliman University Anthropology Museum
Address: Hibbard Avenue, Dumaguete City 6200
Operating Hours: Monday to Saturday 8.30am to 11.30am, 2.00pm to 4.30pm
Website: http://www.su.edu.ph
Admission Fee: P10 – P100
Bernardino Jalandoni House Museum
Address: Brgy. II, Rizal St, Lungsod ng Silay, Negros Occidental
Operating Hours: Tuesday to Sunday, 9.00am to 5.00pm
Contact: (34) 495-5093
Facebook: https://www.facebook.com/Bernardino-Jalandoni-Museum-518788168559715/
Admission Fee: General admission with guided tour P50
Jose R. Gullas Halad Museum
Address: corner V. Gullas and Dionisio Jakosalem St, Cebu City 6000
Operating Hours: Monday to Friday 9.00am to 5.00pm
Contact: (32) 268 2579
Facebook: https://www.facebook.com/thejrghaladmuseum/
Admission Fee: P10
The Cathedral Museum
Address: P. Burgos St, Cebu City, Cebu
Operating Hours: Monday to Sunday, 9.00am to 12.00nn | 2.00pm to 5.00pm
Contact: (32)412-3455
Facebook: https://www.facebook.com/Archdiocesan-Museum-of-Cebu-1946897935532965/
Admission Fees: Adult P55, Children P25, Foreign tourist P100
Museo Sang Bata sa Negros
Address: Brgy. Old Sagay, Sagay City, Negros Occidental 6122
Operating Hours: Monday to Saturday 8.00am to 5.00pm
Contact: (34) 453 8433
Website: www.museosangbata.org
Facebook: https://www.facebook.com/museobata.sanegros/
Admission Fees: General admission P40, Student / senior citizen P20
Mindanao Museums with Admission Fee
Davao Museum of History and Ethnography
Address: Zonta Building, 113 Agusan Circle, Insular Village 1, Lanang, Davao City 8000
Operating Hours: Monday to Saturday 9.00am to 5.00pm
Contact: (82) 233-1734 | Email: davaomuseum@yahoo.com
Facebook: https://www.facebook.com/Davao-Museum-of-History-and-Ethnography-100456066707937/
Admission Fees: Adult P100, Student P20
Museum of Three Cultures
Address: Corrales Extension, Cagayan de Oro City, 9000 Misamis Oriental
Operating Hours: Tuesday to Friday 9.00am to 12.00nn | 1.30pm to 5.30pm
Contact: (88) 856-2832
Facebook: https://www.facebook.com/pages/Museum-of-Three-Cultures/643497235667664
Admission Fee: P50
Subangan Davao Oriental Museum
Address: Mati, Davao Oriental 8200
Operating Hours: Monday to Friday, 9.00am to 6.00pm | Saturday to Sunday, 8.00am to 6.00pm
Contact: (63.2) 0905-1406061
Facebook: https://www.facebook.com/pages/Subangan-Davao-Oriental-Museum/
Admission Fees: Children P10, Davao Oriental Resident P20, Non-Davao Oriental Visitor P50, Foreign National P100, Senior citizen P20
El Museo de Zamboanga
Address: Pasonanca Road, Zamboanga City 7000
Operating Hours: Monday to Saturday, 9.00am to 5.00pm
Contact: (62) 955-4306
Facebook: https://www.facebook.com/ElMuseoDeZamboanga/
Admission Fees: Adult P10, Minors/Students/Senior Citizens P5
D' Bone Collector Museum
Address: San Pedro Ext. Or Common Name Bucana. Brg 76-A across from Nograles Park. 3 Story Building Blue Cone. Family Circus Compund, Davao City 8000
Contact: (63.2) 0919-6240744
Operating Hours: Monday to Friday 10.00am to 5.00pm | Saturday 1.00pm to 5.00pm
Facebook: https://www.facebook.com/D-Bone-Collector-Museum-Inc-216407245052538/
Admission Fees: Adult P100, Children P80
Museo de Oro
Address: Xavier University, Corrales Ave, Cagayan de Oro 9000
Operating Hours: Tuesday to Friday 8.00am to 12.00nn, 1.00pm to 5.00pm | Saturday 8.00am to 12.00nn
Facebook: https://www.facebook.com/xumuseodeoro/
Admission Fees: Student P20, Adult 50
Battle of Surigao Strait Museum – Surigao City
Address: Luneta Park, Surigao City 8400
Operating Hours: Monday to Friday 8.00am to 5.00pm
Contact: (63.2) 0920-9090999 |Email: jake_miranda1@yahoo.com
Facebook: https://www.facebook.com/pg/BattleofSurigaoStrait/posts/
T'boli Museum
Address: Sitio Tokufol, Barangay Poblacion, Sitio Tokufol Road, Lake Sebu 9512
Facebook: https://www.facebook.com/pages/Tboli-Museum-Lake-Sebu-South-Cotabato/239280893116104
Admission Fee: P20
Lamlifew Tribal Museum
Address: Sitio Lamlifew Rd, Datal Tampal, Malungon, Sarangani Province
Operating Hours: Tuesday, Thursday to Sunday 8.00am to 5.00pm
Contact: (63.2) 0935-8951329 | Email: ditanmaribeth79@gmail.com | (63.2) 975-4863996
Facebook: https://www.facebook.com/lamlifew/
Sulu Ethnological Museum
Address: Notre Dame de Jolo Collge
Operating Hours: Monday to Friday 9.00am to 4.00pm
Contact: (63.2) 0921-4221214
Facebook: https://www.facebook.com/pages/Sulu-National-Museum/752420774935598
AUTHOR: Ethnic Groups Philippines