28 July 2020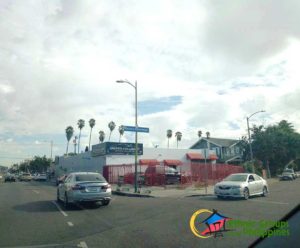 MANILA, Philippines – Nowadays, it is refreshing to see increasing numbers of Asian-American actors in Hollywood films. Filipino Americans in particular have been making the rounds in recent movies, such as Mark Dacascos in John Wick: Chapter 3 – Parabellum and Charlyne Yi in Jexi. Although their representation on screen is sometimes too subtle to be recognized, it's interesting to note one's struggle before acquiring those roles. But did you know that Filipinos first appeared in Hollywood films way back in the 1920s?
Hollywood has been casting Filipinos in movies ever since it began. Many of these Filipinos are thought to have lived in the historic Filipinotown in downtown Los Angeles. Originally known as Little Manila, this area was flooded with the first wave of Filipino immigrants arriving in California, many of whom are unmarried young adult men who worked in the California fields and procured by American companies in the West Coast. The flourishing film industry in the city provided work for many Filipinos, including acting as extras in films.
The first ever recorded Filipino movie star in Hollywood is Elena Jurado from the municipality of Sibonga in the province of Cebu. Her accidental stint in the limelight began when she moved to San Francisco, California with her husband, who was a volunteer medic for the U.S. Army stationed in the Philippines. Her first shot at movie stardom was in a movie entitled White Hands that premiered on 9 January 1922, where she played a minor part as a dancer in a café.
Following her first movie appearance, she rose to prominence and was nicknamed "Island Cinderella" by the press. She then signed with the Motion Picture Utility Corporation and was set to star in two different movies. Unfortunately, production halted due to lack of funds. She continued making films, starring in many silent movies including Cecil B. De Mille's The Ten Commandments (1923), Raoul Walsh's What Price Glory (1926), Robert Ray's Twenty Legs Under the Sea (1927), Howard Hawks' A Girl in Every Port (1928), and Erich von Stroheim's The Wedding March (1928), among others.
In her later years, Elena worked as a kindergarten teacher and remarried a draftsman from New York named Andrew James Wingate. She died on her 73rd birthday on 19 May 1974 in a home for the elderly in Los Angeles County. Her story was recently featured by multi-awarded writer Wilfredo Pascual, who also did an extensive research of Elena Jurado's life and her colorful journey as the first Filipino star in Hollywood. Elena Jurado's work laid the foundation for many of today's Filipinos in Hollywood.
Subsequently, other Filipinos have appeared in Hollywood movies such as Vicente Salumbides, Neile Adams, Lou Diamond Philips, and Paolo Montalban. The Hollywood dream that has long been pursued by many personalities has become more attainable than it has ever been in recent years, with the Hollywood community becoming more receptive and open to Asian-Americans. Over the last few years, Filipino actors, entertainers, and musicians have been more visible. It also helps that more Filipino language films have been getting international recognition.
AUTHOR: Ethnic Groups Philippines