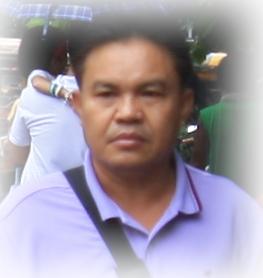 The Kinaray-a inhabit the coastal areas and riversides of western Panay, and interior of Panay island in the Western Visayas Region; and certain villages in Mindanao. They are concentrated in the provinces of Antique and Iloilo. Hiligaynon, the language of the Ilonggos, was derived from the Kinaray-a language.
The Kinaray-a are striving to preserve their traditions. They have created their own kind of music called OKM (Original Kinaray-a Music), reminiscent of their melodic composos (narrative verses). Their theme song, "Antique, Banwa nga Hamili," expresses their love for their home, their banwa — the birthplace of a hardworking, brave group of people.
In the 1940s, many Kinaray-a left for Mindanao, especially those without good farmlands in Panay, lured by the promise of bountiful fertile lands. Being industrious, those who settled in Mindanao established well-heeled communities and achieved great prosperity with their lands. Regrettably, tension has been growing between the Kinaray-a and neighboring Muslim groups; who feel their lands have been unfairly taken by the Kinaray-a.
Sources
Agoncillo, Teodoro and Guerrero, Milagros. History of the Filipino People. R.P. Garcia Publishing Co., 1970
Delos Santos, Alex, ed. Maaram: Studies on Antique. Libro Agustino. 2003
Funtecha, Henry. Pasana-aw: Vignettes on Visayan History and Culture. University of San Agustin. 2004.
Magos, Alicia. The Enduring Ma-aam Tradition: An Ethnography of a Kinaray-a Village in Antique. New Day Publishers, 1992.
Peralta, Jesus. Glimpses: Peoples of the Philippines. National Commission for Culture and the Arts. 2000.