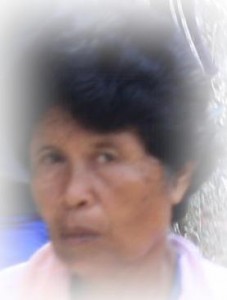 Cagayan Valley bore witness to the beginning of a long struggle for survival for the indigenous people in the region at the northern area of the Philippines. As the Spanish conquistadores came to secure their foothold on their local lands in the 16th century, the Isinai communities became one of the first witnesses and victims of the fight. However, as centuries came and passed, the people remained alive with their own practices of the colorful cultural treasures they kept from their ancestors. Now, however, they are experiencing a new struggle for the survival of their own communities.
Numbers and Memories of Languages and Communities
The Isinai are a small ethnic group living in the municipalities of Bambang and Nueva Vizcaya, as well as in Dupax Sur, Quirino province. Their ethnic communities show a decline in population, with only around 12,600 members on record. It is a concern that warrants attention from within and outside the communities. There may be members who are trying their best to keep their practices intact and preserve their culture. However, with numerous ethnic groups on the edge of losing their community's practices across the entire country, organizations' works are simply baby steps for now.
Learned words are also connected to the representation of a particular culture. As the Isinai numbers decrease, their language is also threatened. With fewer speakers of their language, the remaining members of the community need to learn and appreciate the language to preserve it and their distinct lifestyle. However, this seems to be a long shot for the time being because even the Isinai have some difficulties establishing and following a clear standard for the use of their language. Even now, there is some debate as to whether the people must be called Isinai or Isinay. Identifying the steps that need to be taken for a language to be preserved is difficult, especially if there are variations. The way the Isinai speak their language varies, but their written forms use the writing system based on the Dupax del Sur dialect.
A Call and Movement
Right now, there are three variations of the Isinai language spoken in each municipality. The Isinai need a closer look into the development of steps to keep their language from extinction. As the language and culture of the communities fight for survival, there are local associations who have welcomed this challenge. Isinai organizations help build and save the threatened language, as well as their traditions. In addition, some smaller associations and even individuals are trying to get to the heart of the group's problem of decreasing population. Moreover, if the Isinai continue speaking their language to share their stories, there is a chance of saving their entire culture.